That conversation didn't make me feel better. Just as I thought it wouldn't.
My favorite superhero movies are the ones in which the hero questions his existence, purpose, or himself. Because really, the entire rest of the movie is going to be violence, action, explosions, and fighting. The movies that really make you think about the hero are the truly excellent ones. I was skeptical of the Iron Man franchise until I saw the third movie; now I'm super duper excited...
Whenever I try to take the personality test based on Jung and Myers, I'm a little bit off put by the fact that you have to choose a side. I'm always caught between two choices that both fit me equally.
Like Brock, I, too, have a weakness for pretty girls.
Every plan I had to solve my problem ended with the phrase "Fuck me."
Inter-religion dating troubles?
"When she talks about god I replace the word god with the word universe." 4Chan cuts so deep.
"The unthinkable harm we have done one another is the foundation of our intimacy."
– Christopher Rudd, Lucifer #031
It wasn't a terrible night, but nothing went as I expected. I don't think anything really goes as expected.
Ubuntu
"I am because we are."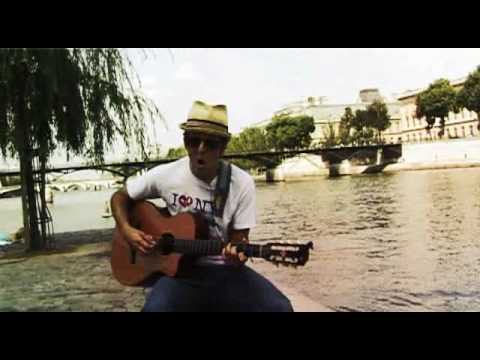 To live a life free of worry? Of fear, of doubt, of loneliness? That must be absolutely amazing.
Laughter is me expressing my emotion. Any emotion, it seems.
I'm a little bit afraid to say you smell nice too often. But you do smell really nice, and it makes me smile happily.
"Why do they always want you to wear clothes that make them want to undress you?..."
– Leah, Books of Magic #006
"Have you ever been any time besides now?"
"It's now very common to hear people say 'I'm rather offended..."
– Stephen Fry
In a world where everyone is supposed to want one, it's unreasonably shameful to want two.
We talk like we're joking. I'm not always kidding. 
"Justice will prevail, you say? But of course it will! Whoever wins this..."
– Donquixote Doflamingo, One Piece Chapter 556
Doctor Who's Lazarus Pit episode sounds awfully like Batman's Lazarus Pit.
1 tag
6 tags
Don't Worry, I'm Yours →
A mashup of possibly the three best songs that could be mashed up.
5 tags
I take pains to hide the fact that I'm self-confident. I'm sure of myself, I know what I'm doing, and I can get things done. When people start pointing out that I'm full of myself or think too highly of myself, I quickly humble myself but think, "The alternative being?" Just today, I received a lecture from my choral director lamenting about performer anemia, and how if you believe you can't do...
It took me a surprisingly long while to realize that (a) my biggest worry about the future is not about job security or relationship matters, but more about boredom (mine and theirs), and (b) that what makes me the happiest is my ability to make people smile. Or laugh. Both work equally well.
"What win I, if I gain the thing I seek? A dream, a breath, a froth of fleeting..."
– Shakespeare, The Rape of Lucrece
Alien
I've been reading a lot of Alien comics lately (the alien from Aliens vs Predator; acid blood, knife tail, long skull), and the common motif in every single one of them is that humans let them loose because, once more, they believe they will be the one that can finally control them. From this, we can infer that the intended message is that human greed is boundless, and people bring about...
Nothing is ever really as fun as you think it'll be.
6 tags
"...if you are a man, be love."
Les Miserables by Victor Hugo, Volume IV Book 5 Chapter IV #JasonMraz
"A skeptic who adheres to a believer is as simple as the law of complementary..."
– Les Miserables by Victor Hugo, Volume III Book 4 Chapter II
"The gamin is a being who amuses himself, because he is unhappy."
– Les Miserables by Victor Hugo, Volume III Book 1 Chapter IX
"Nihilism has no point. There is no such thing as nothingness. Zero does not..."
– Les Miserables by Victor Hugo, Volume II Book 7 Chapter VI
4 tags
3 tags
"He is the orphan that adopted Gotham" →
All too often, I hang out with people that make me remember why I didn't like hanging out with people. I still know people who are juvenile enough to think the worst thing that can happen is getting "burned." I indulge them, of course, but after I leave their company I find myself hating them. And myself.
"When did we forget our dreams? The infinite possibilities each day holds should stagger the mind. The sheer number of experiences I could have is uncountable, breathtaking, and I'm sitting here refreshing my inbox. We live trapped in loops, reliving a few days over and over, and we envision only a handful of paths laid out ahead of us. We see the same things each day, we respond the...
I have never been more excited to shower with girls for such a mundane reason in my life.
One of my failings is that all of the fight goes out of me when I'm faced with what seems like an unwinnable situation.
"Old computer games couldn't be won. They just got harder and faster until you died. Just like real life."
"It takes some of us a great deal longer to reconcile ourselves to ourselves."
– The Blinding Knife by Brent Weeks
The way my younger sister and I react toward my mother's gifts is very different. My sister usually accepts them hurriedly, says a quick thank you, and rushes off to open it/explore it/whatever the case may be. I just received one, and I almost rejected to take it, as it was expensive and not necessary for me to have. True, I had been wanting one, but not seriously considering it. I...
There's something oddly soothing about being able to have quiet moments with people that are generally loud.
I was feeling bad, and gave myself a plan last night, and steeled myself to what it entailed. And then today, the plan unraveled and made itself impossible within seconds. I am not a smart man.